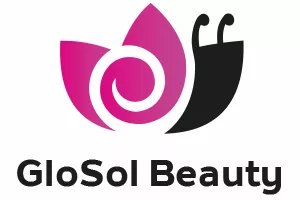 A Beautiful Day Spa by Glosol Beauty
The best services to bring the beauty of you. Facials – Hyaluronic 0 Fillers Mesotherapy – Wax – Brow Lamination -Lash Lift and more.
Call us to make an appointment  (956) 252-3791       758 N. Alamo Rd Ste B,Alamo TX
Check our services in our social media pages: Facebook
A Beautiful Day Spa by Glosol Beauty is undoubtedly the epitome of relaxation and rejuvenation in the Rio Grande Valley. Nestled amidst the scenic beauty of the valley, this spa is a sanctuary of tranquility and self-indulgence.
Firstly, A Beautiful Day Spa stands out as a premier choice for Valley weddings. Brides-to-be flock to this oasis to prepare for their special day. Equipped with a team of skilled professionals, the spa offers a range of bridal packages tailored to suit every bride's needs.
Additionally, what sets this spa apart is its commitment to providing the best beauty services in the region. From facials that leave your skin glowing to soothing massages that melt away stress, every treatment is designed to pamper you from head to toe.
Moreover, the ambiance at A Beautiful Day Spa is nothing short of magical. Soft lighting, calming music, and a serene atmosphere greet you as you step through the doors. It's a place where you can escape from the hustle and bustle of daily life.
Furthermore, the spa offers a diverse menu of treatments, ensuring there's something for everyone. Whether you're seeking a therapeutic deep tissue massage or a rejuvenating facial, their skilled therapists have you covered.
In addition, the spa uses only top-quality beauty products that are both effective and gentle on your skin. They prioritize your well-being and ensure that every product used is safe and suitable for your skin type.
Additionally, the staff at A Beautiful Day Spa are known for their professionalism and warm hospitality. They take the time to understand your preferences and customize treatments accordingly, ensuring you have a truly personalized experience.
Furthermore, the spa is also an ideal destination for couples looking to spend quality time together. Their couple's packages offer a romantic retreat, complete with side-by-side massages and other indulgent treatments.
In conclusion, A Beautiful Day Spa by Glosol Beauty is the ultimate destination for those seeking relaxation, pampering, and a touch of luxury in the Rio Grande Valley. With its serene ambiance, skilled staff, and a wide array of treatments, it's no wonder it's renowned as the best beauty spa in the region. So, whether you're preparing for a wedding or simply in need of a rejuvenating escape, this spa promises a beautiful experience that will leave you refreshed and revitalized.
Visit our site for more beauty services, Click here