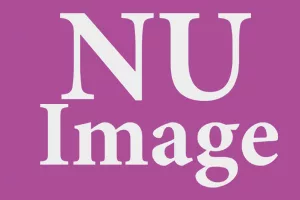 Beauty Services Near me – NU Image
Beauty Services Near me. Los mejores servicios de bellezas como Nails (Uñas, Acrílicas)  Microblading Eyebrows Eyeliner (delineador de cejas)  Color & Design Corrections (Diseño y corrección de color),
Lipliner Full Lip Color (labios completos) Eyelash Extensions (extensiones de pestañas) para que luzcas radiante el dia de tu boda o evento social.  Visitanos. Estamos en Facebook
2015 W. Mile 3. Mission, TX 78573.
Rossy Cano 956-560-0535
Firstly, NU Image offers an array of exceptional beauty services, ensuring you emerge with renewed confidence. Specializing in nails, microblading, eyebrows, eyeliner, and color & design corrections. NU Image is your ultimate destination for a transformative experience that resonates with your inner beauty.
When it comes to nails, and looking for Beauty Services Near me, we take pampering to the next level. Our skilled technicians not only craft intricate designs, but also ensure your nails become an expressive canvas.  That mirrors your personality. From classic manicures to trendy nail art, our experts use premium products.  Delivering stunning and enduring results.
Microblading, an art form at NU Image, accentuates your features with finesse. Recognizing that eyebrows frame your face, our technicians employ precise techniques to create natural-looking enhancements. Be it filling in sparse areas or reshaping brows entirely, NU Image's microblading service caters to your desires.
The eyes, often deemed the windows to the soul, receive special attention at NU Image. Our eyeliner services offer a variety of styles, ranging from subtle to bold. Meticulously applied by our skilled artists, eyeliner accentuates your eye's shape and color, culminating in an enchanting and enduring look. Beauty Services Near me, basically
NU Image truly excels in Color & Design Corrections. We acknowledge that beauty choices may warrant revisions. Our experts step in, whether rectifying results from previous procedures or seeking a change. Personalized to your preferences, our color and design correction services reinstate your confidence, but fostering a renewed sense of beauty. Secondly, Always
NU Image's philosophy underscores the diversity of beauty, tailoring services to your distinct needs. Our services don't just enhance outward appearances; they help you embrace your individuality. Our professionals, always updated with the latest trends, ensure your beauty experience is unparalleled.
In conclusion, NU Image stands as a sanctuary for top-tier beauty services. Be it nails, microblading, eyebrows, eyeliner, or color & design corrections, our dedicated team is devoted to elevating your look and self-assurance. Embark on a journey at NU Image and rediscover your inner beauty – a transformation where uniqueness truly shines.
Looking for a great venue to host your RGV Wedding and quinces? Press here