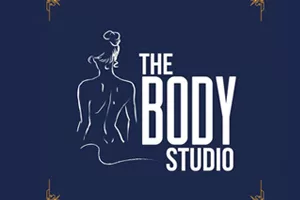 Beauty Valley Spa in Mission TX – The Body Studio.
Body Contouring – Body Wraps – Hair Laser Removal – Foot Detox – Eyelash Extensions – Lash Lift and Tint
217 Lomita Ave STE 2 Mission TX.     (956) 400-5581
For brides-to-be in the charming towns of McAllen and Mission, TX. The journey towards their big day is marked not only by anticipation. But also by a desire to radiate beauty and confidence. Firstly, Amidst the hustle and bustle of wedding preparations, the soothing haven of the best Beauty Valley Spa at The Body Studio beckons. Offering an array of luxurious body spa services tailored to transform brides into glowing goddesses on their special day.
Visit us in Facebook 
Nestled in the heart of McAllen and Mission, The Body Studio, Spa in Mission TX stands as an oasis of relaxation and rejuvenation.
Transitioning from the pre-wedding frenzy to a moment of tranquility, basically, brides can indulge in an array of carefully curated body spa treatments. From aromatic massages that melt away stress to invigorating . Body scrubs that unveil luminous skin, the spa's offerings are designed to pamper and nourish from head to toe.
The journey towards bridal radiance commences with a detailed consultation at The Body Studio, essentially, your Beauty Valley Spa. Understanding that every bride is unique, their skilled therapists tailor each experience to address individual needs and preferences. Additionally, come to mind when describing how the spa's personalized approach ensures that brides receive a treatment regimen that aligns with their visions of radiance.
As the wedding day draws near, brides can revel in specialized treatments that focus on enhancing their natural beauty. Signature facials bring out a radiant complexion, while body wraps and treatments infuse the skin with a luminous glow. The soothing environment and the skillful hands of The Body Studio. Beauty Valley Spa's therapists create a sense of calm that allows brides to unwind.  Making the spa experience not just about physical transformation but also about emotional rejuvenation.
The Body Studio, Beauty Valley spa in Mission TX, reputation extends beyond the quality of their treatments. It's the blend of top-notch services with an atmosphere of serenity that makes them stand out. For brides seeking a tranquil escape before their big day. The spa's strategic locations in McAllen and Mission, TX offer convenience and a retreat-like ambiance.
In conclusion, The body Studio, your Beauty Valley Spa transforms bridal dreams into reality by offering indulgent body spa services that elevate natural beauty. In McAllen and Mission, TX, brides can experience a sanctuary where relaxation meets transformation, ultimately capture the essence of the spa's promise: to unveil radiance, instill confidence, and create memories that last far beyond the wedding day.