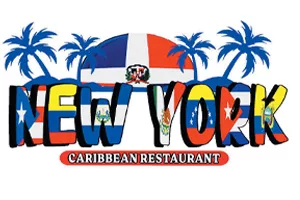 Caribbean Restaurant – New York Caribbean Restaurant
Caribbean Restaurant…   #1 para Comida Caribeña en RGV!!   Toda la comida caribeña con un toque único aquí en Valle del Rio Grande.
Pollo Guisado con Arroz y Frijoles- Chuleta con Tostones – Mofongo con Chicharrones -Empanadas  y mucho más…
OPEN: WED-MON 11am-7pm    CATERING AVAILABLE
www.newyorkcaribbean.com     UBER EATS & GRUBHUB
2313 HARVEY STREET, STE 11 MCALLEN, TX 78501      (956) 800-4535
Ve nuestra variedad de platillos en nuestra pagina de Facebook https://www.facebook.com/profile.php?id=100090862587063
New York Caribbean restaurant offers delightful culinary experience that immerses diners in the vibrant flavors/rich cultural heritage of the Caribbean. With their diverse menus and tropical ambiance, these restaurants provide a unique dining experience that transports guests to the sunny shores of the Caribbean islands. Moreover, we also offer catering services, allowing you to bring the delicious flavors and festive spirit of the Caribbean to your special events and celebrations.
One of the key advantages of Caribbean restaurants is the wide variety of dishes they offer. From jerk chicken and curried goat to seafood delicacies and plantain-based dishes. Our restaurant showcase the diverse and flavorful Caribbean cuisine. With a combination of aromatic spices, tropical fruits, and fresh ingredients, each dish is a celebration of Caribbean culinary traditions. Whether you're craving a hearty meal or looking for vegetarian and vegan options, we cater to a range of dietary preferences.
In addition to their delectable menus, Caribbean restaurants also boast a vibrant and inviting atmosphere. With colorful décor, lively music, and warm hospitality, these establishments create a lively and enjoyable dining experience. Whether you're dining with friends, family, or colleagues, the festive ambiance of Caribbean restaurants adds an extra layer of excitement and joy to your meal.
Furthermore, we provide catering services, allowing you to bring the flavors of the Caribbean to your special events. Whether it's a wedding, corporate function, or private party, Caribbean catering can create a memorable experience for your guests. The catering menus typically include a variety of appetizers, main courses, sides, and desserts that showcase the authentic tastes of the Caribbean. From succulent jerk shrimp skewers to flavorful curries and refreshing tropical beverages, the catering options are designed to impress and satisfy every palate.
Moreover, Caribbean catering services offer convenience and flexibility for your events. They can accommodate both small and large gatherings, providing customizable menus and accommodating dietary restrictions. With their expertise in event planning and execution, Caribbean catering services ensure a seamless and memorable experience for both you and your guests.
In conclusion, We not only offer a delectable dining experience but also provide catering services. We will bring the vibrant flavors and festive ambiance of the Caribbean to your special events. With diverse menu, lively atmosphere, attention to detail, we create a truly immersive experience. One that celebrates the culinary richness of the Caribbean. Whether you're looking to enjoy a flavorful meal or planning a memorable event. Let our catering services offer an enticing and authentic taste of the Caribbean.
Enterate de las promociones de nuestros anunciantes, presiona Aquí