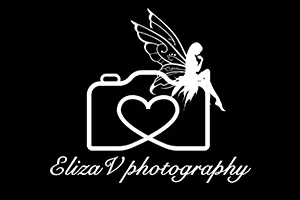 Cincoañera Photography. Eliza V Photography
Cincoañera Photography ¡Celebra tu Cincoañera de manera deslumbrante y única con nosotros!
Entendemos lo especial que es este momento en tu vida, y estamos aquí para capturar cada instante lleno de emoción, alegría y belleza.
Tambien contamos con paquetes para novias y quinceañeras.
956-209-9493.    Vistanos en Facebook 
The Cincoañera tradition, deeply rooted in Latin American culture.  Is a celebration that marks a childhood. This time-honored event, filled with symbolism and significance, is a cherished milestone in many families' lives. Professional photography has become an integral part of capturing the essence and beauty of these Cincoañera celebrations. Eliza V. Photography is a name synonymous with excellence in this field.  Especially in the dynamic RGV events scene.
Firstly, The tradition of the Cincoañera photography encompasses cultural customs, religious rituals, and festive gatherings. Moreover, It is a fusion of tradition and modernity.  A reflection of the young girl's heritage and aspirations. Additionally, As this momentous occasion unfolds, every glance, gesture, and emotion becomes a treasured memory. Professional photographers have the skill to immortalize these precious moments. But Ensuring that they remain vivid for generations to come.
Eliza V. Photography stands as a frontrunner in capturing Cincoañera celebrations in the Rio Grande Valley. With a keen eye for detail and a passion for storytelling.  Eliza and her team skillfully capture the vibrant colors, intricate attire, and heartfelt connections that define these events. Their photographs don't merely document; they breathe life into the stories that unfold throughout the celebration.
In the realm of RGV events, Elite Magazine basically, has become a beacon of style, culture, and celebration. Recognizing the cultural importance of the Cincoañera tradition.  Elite Magazine features stunning Cincoañera photography spreads that showcase the beauty of the event. Therefore, These pages come alive with Eliza V. Photography's enchanting visuals, narrating the tale of each young woman's journey to adulthood.
Transitioning from girlhood to womanhood is a profound experience, and the Cincoañera tradition encapsulates this transformation beautifully. From the momentous church ceremony to the lively reception, the Cincoañera is a dance between past and present, tradition and modernity. The expert eye of professional photographers like Eliza V. Photography immortalizes this dance, turning it into a visual symphony of emotions and connections.
In conclusion, the Cincoañera photography tradition, expertly captured through professional photography, carries a timeless allure. Eliza V. Photography's expertise captures the magic, elegance, and cultural significance of these events. RGV events, celebrated with fervor, are a testament to the importance of preserving traditions and creating memories. That resonate for a lifetime. Through the lens of Eliza V. Photography and the pages of Elite Magazine, the Cincoañera tradition continues to shine.  As a beacon of cultural heritage and celebration.
Need a venue to host your beautiful Cincoañera? Press here