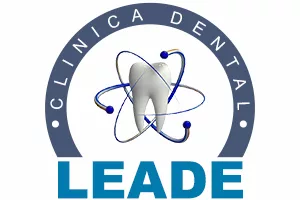 Clinica Dental Matamoros – Leade
Limpiezas dentales *Restauraciones *Extracciones *Endodoncia *Ortodoncia *Implantes dentales *Prótesis dentales *Blanqueamiento          Lunes a Viernes 9:00 a.m. a 2:00 p.m.  y  4:00 p.m. a 8:00 p.m.   Sábado 9:00 a.m. a 4:00 p.m.                                                                                         Dr. Leonel Bernal Orozco – CIRUJANO DENTISTA  Cédula Profesional 2105637 S.S.A. 20311  R.F.C. BEOL-660722-LY9
Direccion: Plan de Ayutla y España #54 Esq. Col. Euzkadi H. Matamoros, Tam. C.P. 87370 Tel:   (868) 816-3788
Visitanos en Facebook
Dental care is essential for maintaining good oral health and overall well-being. In Matamoros, Tamaulipas, Clinica Dental Leade offers a comprehensive range of dentist services that cater to the diverse needs of patients. From routine check-ups to advanced dental procedures, their team of experienced professionals ensures top-notch care for every patient.
Firstly, Clinica Dental Leade is located in Matamoros, making it easily accessible for residents and visitors alike. As you step into their modern and well-equipped facility, you'll immediately sense a commitment to excellence. They offer a wide array of dental services, ensuring that all your oral health needs are met under one roof.
To begin with, regular dental check-ups are crucial for preventive care, and Clinica Dental Leade emphasizes their importance. Routine examinations, cleanings, and X-rays are conducted with precision, helping detect and address dental issues early on. Moreover, their dental hygienists use state-of-the-art equipment and techniques to ensure your teeth are cleaned thoroughly. Leaving you with a fresh and healthy smile.
In addition to preventive care, Clinica Dental Leade provides a wide range of restorative services. Whether you require fillings, crowns, or bridges, their skilled dentists employ the latest technology and materials to restore your teeth to their optimal condition. For those facing more complex issues, options such as dental implants and orthodontic treatments are also available.
Furthermore, the clinic excels in cosmetic dentistry, helping patients achieve the smile of their dreams. Services like teeth whitening, veneers,  are performed with precision and artistry, ensuring a natural and beautiful result.
Moreover, if you experience dental emergencies, Clinica Dental Leade offers prompt and efficient care. Whether it's a sudden toothache, a knocked-out tooth, or any other urgent issue, their dedicated team is available to provide immediate relief and long-term solutions.
In conclusion, Clinica Dental Leade in Matamoros, Tamaulipas, is a trusted destination for comprehensive dental care. Their commitment to patient well-being is evident through their extensive range of services, attention to detail, and use of cutting-edge technology. From routine check-ups to advanced treatments, they prioritize your oral health and aim to give you a reason to smile confidently. So, if you're seeking quality dental services in the area, Clinica Dental Leade is your go-to destination.