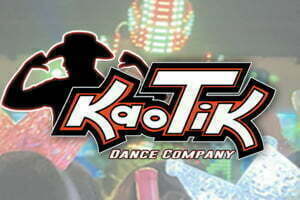 Kaotik Dance Company
Kaotik Soundz DJ. Contamos con: Pantalla Gigante LED -Show Carnaval con Robots y Arlequines -LETRAS de Luces. Porotecnia Fria -Efecto de bailando en las nubes -PHOTOBOOTH y más opciones
Dancers Bailarines para -15añeras -Sweet 16s y todo evento social
Ikonik Chix Bailarinas para 15añeros y todo evento social
Dance Studio -Classes de baile -Salsa -Merengue -Folklorico y todo tipo de baile
Rentamos a nuestros bailarines para chambelanes de tu fiesta. Coreografos para Damas y Chambelanes de la festejada. Valses y bailes sorpresas con la familia para BODAS y 15añeras
KAOTIK DANCE COMPANY 214 S.Broadway St Mcallen Tx 78501
956 345 1172 Ivan
956 562 3561 Esther.
Visitanos en Facebook:https://www.facebook.com/ikonikdancers https://www.facebook.com/ikonikdancestudio
Ikonik Dance company in the Rio Grande Valley is a dynamic and highly acclaimed dance company. Firstly, we showcase the extraordinary talent and artistry of our performers. Secondly, we are known for our exceptional skills, creativity, and captivating performances. Thirdly, Ikonik Dancers have established themselves as one of the best dance companies in the region. Fourthly, with their diverse repertoire and commitment to excellence, they have delighted audiences and garnered widespread recognition.
One of the standout features of Ikonik Dancers is the sheer versatility of their performances. To begin with, whether it's contemporary dance, ballet, hip-hop, or Latin styles, the dancers seamlessly transition between genres. Moreover, they display their adaptability and proficiency in each form. As a result, this diverse range of styles ensures that their performances are engaging, entertaining, and appealing to audiences of all ages and backgrounds.
Moreover, Ikonik Dancers possess a level of technical precision and artistic expression that sets them apart. Firstly, our dedication is evident in every movement, with our impeccable technique, graceful lines, and powerful dynamics captivating viewers. Secondly, each performance is a visual feast, with the dancers' fluidity, athleticism, and emotional depth leaving a lasting impression on spectators.
In addition to their technical prowess, we excel in storytelling through dance. Consequently, our performances often convey powerful narratives, evoking a range of emotions and transporting audiences into different worlds. In addition, through our choreography, the dancers effectively communicate themes of love, joy, struggle, and triumph. Therefore, they create a profound connection with viewers. Most importantly, their ability to convey emotions through movement is a testament to their artistry and the dedication they bring to their craft.
Furthermore, Ikonik Dancers are known for their commitment to innovation and pushing the boundaries of dance. Firstly, they continuously seek new ways to express themselves. Secondly, they experiment with choreographic techniques and incorporate multimedia elements into their performances. Consequently, this dedication to creativity and innovation ensures that our shows are always fresh, exciting, and on the cutting edge of contemporary dance.
Beyond our remarkable stage performances, we also engage with the community through dance education and outreach programs. Firstly, we offer workshops, classes, and mentorship opportunities. Secondly, we inspire aspiring dancers and nurture the next generation of talent in the Rio Grande Valley. Most importantly, our commitment to community involvement and education is a testament to our passion for the art form and our desire to share the transformative power of dance.
In conclusion, Ikonik Dance company in the Rio Grande Valley stands as a testament to the incredible talent and artistry found within the region. With their versatility, technical precision, storytelling abilities, and commitment to innovation, they have earned their reputation as one of the best dance companies in the area. Furthermore, through captivating performances and community engagement, we continue to inspire and enrich the cultural landscape of the Rio Grande Valley, leaving an indelible mark on the hearts of those who witness their exceptional artistry.
You can see our performance this August 27th, 2o23 at https://elitemagazinergv.com/eventos/elite-wedding-quinceanera-expo/
Para mas servicios similares visitenos en: https://elitemagazinergv.com/anunciantes/musica-en-vivo-dj/