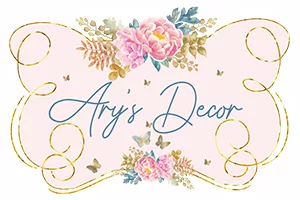 Decoracion para eventos. Arys Decor
Decoracion para eventos. Arys Decor. Rentamos y vendemos manteleria con los mejores diseños en cubresillas. Decoración para toda clase de evento social.
956.685.0806 | 956.340.6558 |  217 S 16TH st mcallen tx 78501
Visitanos en Facebook
When it comes to crafting the perfect ambiance for wedding and Quinceañera events, the art of decoration takes center stage. Linen rentals, backdrops, and meticulous design choices play a pivotal role in transforming venues into dreamlike settings. In the heart of the Rio Grande Valley, Ary's Decor stands as a beacon of creativity, infusing each event with a touch of magic. (Decoracion para eventos)
Linen rentals are the cornerstone of event decor, offering a canvas upon which the entire theme can be woven. From elegant tablecloths to exquisite chair covers, the choice of linens can set the tone for the entire celebration. Ary's Decor understands that the details matter, In addition, providing an array of options that span from classic to contemporary. This selection allows couples and families to curate an atmosphere that resonates with their vision, whether it's a fairytale romance or a modern soiree.
Backdrops, another vital element, serve as the backdrop for countless photos and memories.
We craft backdrops that are not just decorations, but storytellers in their own right. These artistic creations provide a visual narrative, seamlessly blending with the overall theme. Transitioning from floral arrangements to whimsical settings, these backdrops create an immersive experience that transports guests to a world of enchantment.(Decoracion para eventos)
Furthermore, Ary's Decor' attention to detail extends beyond linens and backdrops. Their team of skilled designers incorporates elements that add depth and dimension to the decor. For instance, elegant lighting arrangements create an atmosphere that evolves throughout the event, from the romantic glow of the ceremony to the lively ambiance of the reception. This fluidity ensures that every moment is framed perfectly.
However, the true magic lies in the seamless integration of these elements. From linens to backdrops, every facet of the decor works in harmony to create an unforgettable experience. As a result, Valley Weddings' designs transcend the ordinary, elevating events to the extraordinary. Moreover, their ability to blend tradition with innovation ensures that every celebration is as unique as the individuals being honored.(Decoracion para eventos)
In conclusion, the world of wedding and Quinceañera event decorations is a tapestry woven with creativity and vision. Valley Weddings stands as a testament to the power of decor in transforming spaces into realms of wonder. From linen rentals that set the stage to backdrops that tell stories, their artistry transforms moments into memories, making each celebration a true masterpiece.
Are you looking for choreographers, dancers (bailarines) for your event? Press here