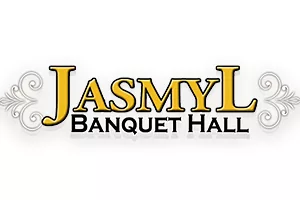 Event Center Edinburg TX – Jasmyl Event Center
Event Center Edinburg TX. Jasmyl Event Center. Pregunta por nuestra promoción para los meses de Enero a Abril 2024!  Contamos con Paquetes de hasta 300 invitados.
4405 S. I Rd. Edinburg, TX.     (956) 381-5550 – (956) 283-0344  #elitemagazinergv #eventcenteredinburg #Jasmyleventcenter.
Visit our Facebook page, here
Nestled in the heart of Edinburg, TX, Jasmyl Banquet Hall stands as a premier Wedding Venues Rio Grande Valley. That promises unforgettable gatherings. With a spacious capacity accommodating up to 300 guests.  It's the perfect venue for hosting a variety of events, especially renowned for its excellence in RGV weddings and Quinceañeras.
First, Jasmyl Banquet Hall exudes sophistication and versatility, but, certainly, making it an idyllic canvas for your dreams to come to life. Another,  Its ample capacity allows for grand celebrations without compromising on comfort and elegance. Whether you're envisioning an opulent wedding reception or a vibrant Quinceañera celebration.
The allure of Jasmyl Banquet Hall lies not only in its generous space but also in its meticulous attention detail. The dedicated staff works closely with clients to ensure that every element.  From decor to layout, aligns with the desired ambiance. With an array of customization options available, the venue can be tailored to reflect your personal style.  Creating an atmosphere that resonates with you and your guests.
In Addition, RGV weddings and Quinceañeras hold a special place in the heart of Jasmyl Banquet Hall. The venue's layout have been thoughtfully designed to accommodate the unique needs of these events. From spacious dance floors, every aspect of the event center is curated to enhance the joy, significance of the occasion.
Basically, Jasmyl Banquet Hall not only offers a stunning backdrop.  Also a team of experienced event professionals who are dedicated to ensuring your event unfolds seamlessly. From coordinating logistics to managing the finer details, their expertise guarantees that your celebration will be a resounding success.
In conclusion, Lastly, Jasmyl Banquet Hall is a standout Wedding Venues Rio Grande Valley, Edinburg, TX.  Known for its impressive capacity of 300 guests. Its ability to cater to RGV weddings and Quinceañeras with grace and style sets it apart. From its inviting space to its attention to detail and experienced staff.  The hall is a perfect choice for those seeking a remarkable and memorable event.
Need chambelanes or bailarines for your quinceañera? press here
afterwards