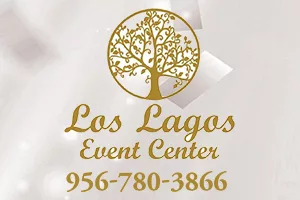 Event Center in Edinburg – Los Lagos Event Center
Para todo Evento Social -Boda, XV, Aniversario, Despedidas, Conferencias, Etc.
En contrato se le regala la mesa de postres para 50 personas.
2342 E. Freddy Gonzalez, Edinburg.   Ph. 956-780-3866
Visitanos en Facebook
Elevate Your Celebrations: Los Lagos Event Center in Edinburg, TX
Firstly, When it comes to hosting unforgettable events in Edinburg, TX, one name stands out: Los Lagos Event Center. Nestled in the heart of the Rio Grande Valley, this versatile venue is a hidden gem. That has become synonymous with excellence in hosting Valley weddings and many RGV weddings and quinceañeras.
Versatile Spaces: The versatility of Los Lagos Event Center is one of its key strengths. With a variety of indoor spaces, you can customize the layout and design of your event to suit your preferences. From intimate gatherings to grand soirées, the venue can accommodate events of various sizes. Making it an ideal choice for both weddings and quinceañeras.
Professional Services: The team at Los Lagos Event Center is dedicated to ensuring that every detail of your event is executed flawlessly. From the initial planning stages to the day of the event, their experienced event coordinators work closely with you. To bring your vision to life. Whether you're dreaming of an elegant wedding or a quinceañera steeped in tradition. Their expertise and attention to detail ensure a seamless and memorable experience.
Exquisite Cuisine: Moreover, No celebration is complete without delectable cuisine. Los Lagos Event Center in Edinburg, excels in this aspect as well. Their skilled culinary team crafts menus that tantalize the taste buds and satisfy a variety of palates. From sophisticated wedding receptions to festive quinceañera feasts, the venue offers a range of dining options. That reflect your personal style and preferences.
Capturing Memories: Therefore, Every moment of your special day deserves to be cherished forever. Los Lagos Event Center understands the importance of capturing these memories, and their partnership with professional photographers ensures that your event is beautifully documented. From the exchange of vows to the joyous dances, your precious moments will be preserved for generations to come.
In conclusion, Lastly, Los Lagos Event Center in Edinburg, TX, is more than just a venue; it's a canvas where dreams come to life. Whether you're planning a Valley wedding, an RGV wedding, or a quinceañera celebration, this event center offers a captivating setting, attentive service, and a commitment to creating unforgettable experiences. With its versatile spaces, experienced team, and dedication to excellence, Los Lagos Event Center is the ultimate destination for those seeking to elevate their special occasions to new heights.
Hire the best band or DJ, Click here