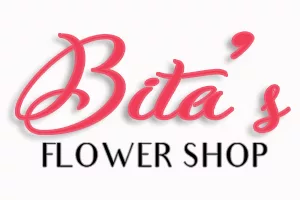 Flower Shop in Mcallen
Flower Shop in Mcallen Bitas Flower Shop
Specialized in Weddings, Quinceañeras, Funerals Linen Rental Plantas, Mums, Corsages, Balloons for All Occasions etc.
Delivery Service. Ph. 956-686-6364
209-B S. 23rd. St. McAllen, Tx. 78501
Located in the heart of McAllen, TX, Bitas Flower Shop stands as a floral oasis, offering a wide array of services for all your special occasions. From being a top-notch wedding florist to providing exquisite wedding decorations and catering to the quinceañeras' needs.  Bitas Flower Shop has become a go-to destination for floral enthusiasts and event planners alike.
When it comes to weddings, we take pride in creating magical moments through their floral arrangements for all Valley Weddings. Their team of skilled and passionate florists works closely with couples.  Ensuring that every bouquet, centerpiece, and floral accent reflects their unique love story and style. Whether it's a lavish ceremony or an intimate gathering. We crafts bespoke arrangements that add elegance and romance to the big day.
Firstly, As a premier wedding decoration service provider, this Flower Shop in McAllen goes beyond just flowers. They curate stunning décor elements that harmonize with the venue, theme, and vision of the couple. From enchanting arches to dazzling lights and exquisite table settings. Their attention to detail and artistic flair ensure a captivating ambiance that leaves a lasting impression on guests.
With deep understanding of cultural traditions, Flower Shop in Mcallen as Bitas Flower Shop specializes in crafting delightful quinceañera bouquets. These vibrant and enchanting arrangements are designed to celebrate this significant milestone in a young girl's life. Bitas Flower Shop considers every quinceañera's personality and preferences to create a bouquet that complements her radiant beauty and marks the beginning of a new chapter.
Furthermore, Bitas Flower Shop offers top-quality linen rental services, making them a comprehensive solution for event decoration needs. Their collection includes a variety of linens in different colors and textures. Ensuring that every table and chair is draped in elegance and sophistication. Whether it's a chic and modern look or a classic and timeless theme, has the perfect linens to elevate the overall aesthetic.
What sets Flower Shop in Mcallen like Bitas Flower Shop apart is not just their exquisite floral arrangements and decorations.  But also their commitment to exceptional customer service.
They take the time to understand their clients' needs, guiding them through the entire process and making sure their vision becomes a reality. The shop's warm and welcoming atmosphere, combined with their dedication to perfection, leaves customers with a delightful experience.
In conclusion, Bitas Flower Shop in McAllen, TX, is a floral haven that caters to all your event needs. As a trusted wedding florist, expert in wedding decorations, and specialist in crafting quinceañera bouquets, they create moments of beauty and joy that last a lifetime. With their top-tier linen rental services and unmatched attention to detail, Bitas Flower Shop is your partner in turning any occasion into a spectacular celebration.
Looking for a great venue to host your event? Click here