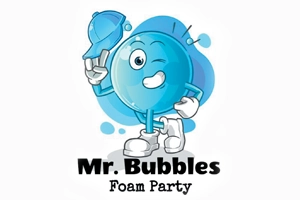 Foam Party. By Mr. Bubbles
Foam Party. Diversión para todo tipo de evento en exterior.
Separa tu fecha ya!!! Disponible en Mcallen y ciudades cercanas
956 258 2955
Welcome to Mr. Bubbles, the ultimate destination for a foam party in the Rio Grande Valley! Get ready to dive into a world of outdoor fun and unforgettable experiences.
Firstly, our foam parties are a one-of-a-kind experience that will leave you and your guests with lasting memories. Imagine a dance floor filled with luscious, fluffy foam that creates an exciting and energetic atmosphere. Our state-of-the-art foam machines generate thick clouds of foam, guaranteeing a fun-filled adventure for kids and adults alike.
Moreover, Mr. Bubbles specializes in outdoor parties and events. Our foam parties are perfect for birthdays, family gatherings, school events, and more. Whether you're hosting a small gathering or a large-scale celebration, our team will work closely with you to create an unforgettable experience.
Transitioning from traditional parties to a foam-filled extravaganza adds a unique and exciting twist. In addition, our foam party provides a safe and enjoyable environment for all attendees. With non-toxic and hypoallergenic foam solutions, you can rest assured that everyone can join in the fun without any worries.
Furthermore, our team of experienced event planners will help you customize your foam party to fit your specific needs and preferences. From selecting the perfect location to coordinating the music and entertainment, we have you covered. We offer a range of options, including DJ services, water slides, and additional outdoor activities to complement your foam party.
At Mr. Bubbles, we understand the importance of smooth transitions during your event planning process. Therefore, our dedicated staff will guide you through every step, ensuring an stress-free and enjoyable experience. Whether you're planning a kids' event, a family gathering, school events or a corporate team-building activity, we are here to make it a memorable occasion.
Furthermore, the Rio Grande Valley provides the perfect backdrop for outdoor fun. With its perfect weather and stunning landscapes, hosting an outdoor event in this region is a guaranteed success. From the excitement of the foam party to the joy of being immersed in nature, your guests will be treated to an unforgettable experience.
In conclusion, Mr. Bubbles is your go-to destination for fun in the Rio Grande Valley. With our expertise in outdoor events and commitment to creating unforgettable experiences, we guarantee a fun-filled adventure for all. So, get ready to make a splash and enjoy the excitement of a foam party like no other. Contact us today and let us help you create memories that will last a lifetime.
Looking for party decorations for your event? Contact our specialist, click here