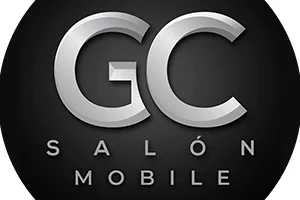 Glamour on the Go Mobile Beautician
Your Mobile Beauticians for Bridal Showers, Weddings, and Quinceañeras. Let us be a part of your special day! Our packages includes:Coffee Break,Mimosas (non-alcoholicfor XV's), soft drinksand appetizers.
(956) 534-7874 / (956) 683-8400.   719 W Dove Ave, McAllen Tx, 78504
Visit us in Facebook, Here
Firstly, In the bustling heart of the Rio Grande Valley, GC Mobile Salon in McAllen, TX.  Stands as a beacon of convenience and luxury for brides, quinceañeras, and bridal showers. With our mobile beautician services, we bring the salon experience right to your doorstep, making your special moments even more memorable.
At GC Mobile Salon, we understand that every bride dreams of looking radiant on her wedding day. Our team of skilled beauticians specializes in bridal hair and makeup. But Ensuring that you step down the aisle with confidence and grace.
Quinceañeras are a cherished cultural tradition, and we're here to make sure every young lady feels like a princess on her special day. Basically, Our expert quinceañera styling services are tailored to capture the essence of this milestone celebration.
Bridal showers, a prelude to the big day, should be filled with joy and relaxation. Our mobile beautician services allow the bride and her party to unwind and indulge in pampering.  Making the bridal shower a delightful and memorable experience.
The Rio Grande Valley is a vibrant and diverse community, and our mobile salon services are designed to cater to this diversity. We offer a wide range of styles, from traditional to contemporary, to suit your unique preferences.
GC Mobile Salon takes pride in offering a mobile beauty experience that is both convenient and personalized. Our team arrives at your location, fully equipped with high-quality products and tools. Ready to transform your vision into reality.
In addition to weddings, quinceañeras, and bridal showers, we also provide mobile beautician services for various other events.  Including proms, anniversaries, and corporate functions. Whatever the occasion, we're committed to helping you look and feel your best.
Moreover, our team is dedicated to staying current with the latest beauty trends and techniques. We work closely with our clients to understand their individual style and preferences. Ensuring that the final look is not only flawless but also a true reflection of their personality. Specially with Glamour on the Go on location.
Convenience is key, especially on busy days leading up to your event. Our mobile beautician services eliminate the need for you to travel to a salon, allowing you to focus on preparing for your special day.
Furthermore, our commitment to excellence extends beyond our services. We prioritize cleanliness, hygiene, and professionalism in all aspects of our mobile salon operations. Your safety and satisfaction are our top priorities.
With GC Mobile Salon, you can relax and enjoy the pampering you deserve, knowing that you're in the capable hands of experienced beauticians.  Who are dedicated to enhancing your natural beauty.
In conclusion, whether you're a bride preparing to walk down the aisle, a quinceañera celebrating her transition into womanhood, or a bride-to-be reveling in the joy of a bridal shower.  GC Mobile Salon Glamour on the Go in McAllen, TX, is your trusted partner for all your mobile beautician needs in the Rio Grande Valley. Lastly, We bring beauty to your doorstep, ensuring that your special moments are as stunning as you've always imagined.