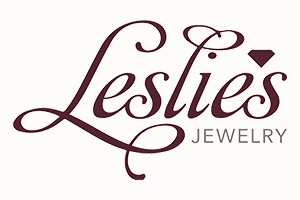 17 Oct

Gold Jewelry and Diamond Jewelry

Gold Jewelry and Diamond Jewelry: Elevate Your Elegance at Leslies Jewelry.

When it comes to expressing love and commitment, few things are as enduring and beautiful as gold and diamond jewelry. At Leslies Jewelry in Mission, TX, we take pride in offering a wide selection of exquisite jewelry pieces that capture the essence of your special moments. Whether you're searching for engagement rings, wedding bands, or statement pieces, we've got you covered.

Visit us at 701. N CONWAY AVE. STE 2 MISSION, TX 785572.   956-585-3331 / 956-321-3201

Visit our social medias for a larger variety of gold and diamonds jewelry.  Facebook.    Instagram

Firstly, let's dive into the allure of gold jewelry. Gold has been cherished for centuries due to its timeless elegance and lustrous beauty. Our collection showcases a variety of gold jewelry options, including necklaces, bracelets, and earrings. The warm, radiant hues of gold jewelry can effortlessly complement any outfit, making it suitable for both everyday wear and special occasions.
Moreover, our diamond jewelry selection is sure to captivate your heart. Diamonds, renowned for their brilliance and symbolism of enduring love, are the perfect choice for engagement rings and wedding sets.
Our diamonds are carefully chosen for their exceptional quality, ensuring that your symbol of love sparkles as brightly as your future together. Our range includes diamond solitaires, halo settings, and intricately designed pieces, all crafted to make your special moment truly unforgettable.
Now, let's talk about options for financing and leasing. We understand that investing in fine jewelry can be a significant decision. That's why we offer flexible financing and leasing plans, designed to accommodate your budget and preferences. But Our financing options allow you to spread payments over time, making it easier to acquire the piece of your dreams without breaking the bank. Additionally, our leasing programs offer a unique opportunity to enjoy stunning jewelry for a specific period, ideal for special occasions and events.
In essence, Leslies Jewelry is your destination for premium gold and diamond jewelry in Mission, TX. Our mission is to provide you with an unparalleled shopping experience, characterized by exceptional craftsmanship and personalized service. With financing and leasing options available, we aim to make your dream jewelry a reality.
In conclusion, our collection of gold and diamond jewelry is a testament to the enduring beauty of these precious materials. Elevate your elegance with our stunning pieces, perfect for weddings, anniversaries, or any moment you want to cherish forever. At Leslies Jewelry, we are committed to helping you celebrate life's most precious moments with style and grace. Visit us today, and let your journey to timeless elegance begin.
Looking for a beautiful wedding gown? Click here