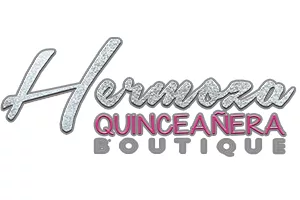 Hermoza Quinceanera Boutique.
"Vestidos para Quinceañera: Donde la Tradición Se Encuentra con la Moda Moderna". Celebra tus Quince Años con un Vestido que Refleje tu Personalidad y Estilo!
Contamos con dos ubicaciones para tu comodidad. Visitanos en 921 S Nebraska Ave. San Juan, TX. (956) 207-2493.   Abierto Lunes a Sábado, 11:00AM – 6:00 PM
Nuestra nueva ubicación en Mcallen  100 S. Broadway St. McAllen, TX 78501  (956) 339-5568  Lunes a Sábado, 11:00AM – 6:00 PM  y Domingo 12pm – 4pm
Comunicate con nosotros en Facebook e Instagram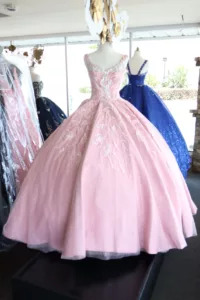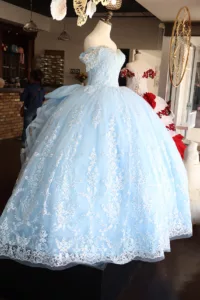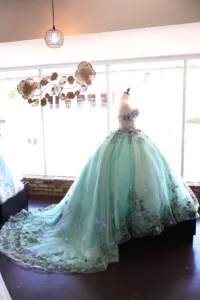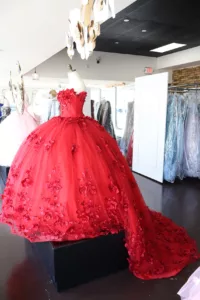 Quinceañera dresses hold a special place in the hearts of young girls celebrating their transition into womanhood. At Hermoza Quinceañera Boutique, located in the heart of the Rio Grande Valley (RGV), we understand the significance of this milestone event and strive to offer a stunning selection of quinceañera dresses that cater to every style and preference.
To begin with, a quinceañera celebration is a cherished tradition in many Latin American cultures, and the dress worn by the young lady is a focal point of the event. It symbolizes her transformation from childhood to womanhood.
Additionally, Hermoza Quinceañera Boutique takes pride in curating an exquisite collection of quinceañera dresses that exemplify elegance, beauty, and grace. Our dresses are designed to make the quinceañera feel like a true princess on her special day.
Furthermore, our boutique boasts an array of styles, colors, and sizes to ensure that each young lady can find the perfect dress that reflects her unique personality and style. From classic ballgowns to modern mermaid silhouettes, we have it all.
Moreover, we understand that the process of selecting the ideal quinceañera dress can be an emotional journey. Our experienced and friendly staff is here to provide personalized assistance, helping the young lady and her family find the dress of her dreams.
In addition, at Hermoza Quinceanera Boutique, we offer a wide range of accessories to complement the quinceañera dress. Including tiaras, veils, gloves, and jewelry. These finishing touches add a touch of glamour and sophistication to the overall look.
Equally important, we take pride in catering to a diverse clientele within the RGV. Our dresses are not just garments; they are works of art that are crafted with attention to detail and quality materials.
Consequently, at Hermoza Quinceañera Boutique, we strive to make the dress shopping experience a memorable one. We recognize the importance of this day and the impact it has on a young girl's life, and we are committed to making it extraordinary.
In conclusion, quinceañera dresses are more than just garments; they are symbolic of a girl's journey into womanhood. At Hermoza Quinceañera San Juan TX, we are honored to be part of this special moment in the lives of our customers. Our carefully curated collection, combined with our dedication to providing exceptional service, ensures that every young lady feels like royalty on her quinceañera day. It's not just about the dress; it's about making dreams come true.