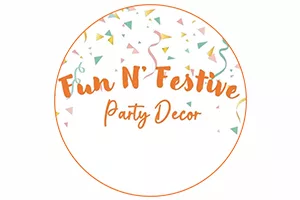 Marquee Letter Rentals – Fun N Festive
Make your Celebrations Extra Special! Light up your events with our personalized marquee letters, backdrops, and more!
RENT OUR MARQUEE LETTERS FOR YOUR NEXT EVENT!
(956) 458-7448.   For more decorations visit us in Facebook, click here
Firstly, When it comes to infusing events with a touch of enchantment and personalized charm. Marquee letter rentals have emerged as an artful and captivating decor choice. Among the standout names in this field is Fun N Festive Decor.  A trailblazer in providing additionally exquisite marquee letters that illuminate special occasions with a unique flair. From weddings to corporate gatherings. Their marquee letter rentals are the embodiment of style and individuality, enhancing any setting they grace.
Within the intricate tapestry of event planning, moreover, Valley Weddings holds a significant place in the vibrant scene of the Rio Grande Valley. Recognizing the significance of meticulously curated details in crafting unforgettable experiences, Valley Weddings and quinceañeras seamlessly integrates marquee letter rentals from Fun N Festive Decor. These letters become more than just decor. They transform into focal points that radiate warmth and add a distinct touch of elegance.
A pledge to serve the entire expanse of the Valley of the Rio Grande underscores Fun N Festive Decor's commitment to making your event shine. From intimate celebrations in McAllen to grand gatherings in Harlingen, their marquee letter rentals are available to enhance any occasion. These letters aren't merely symbols; they're conduits of your event's essence, spelling out messages that resonate with your guests.
Enter Elite Magazine, the digital platform that embodies style, sophistication, and the latest trends. Recognizing the visual impact and transformative effect of marquee letters in event decor. Elite Magazine seamlessly aligns with Fun N Festive Decor's offerings. This collaboration manifests as a fusion of contemporary elegance and visionary event design. Basically, setting the stage for unforgettable celebrations.
Marquee letter rentals have the remarkable ability to infuse events with character. Whether they spell out a couple's initials at a wedding, a corporate slogan at a company event, or a celebratory phrase at a birthday party, these letters become focal points that captivate attention and elevate the ambiance.
In Conclusion, In the grand tapestry of event planning, the convergence of Fun N Festive Decor's marquee letter rentals.  The visionary touch of Valley Weddings, and the editorial eye of Elite Magazine creates a trifecta of innovation and style. These marquee letters aren't just decor; they're symbols that encapsulate the essence of your event. As they illuminate spaces and spark conversations.  Marquee letter rentals stand as a testament to the power of creativity in shaping unforgettable memories.
Looking for photography services for your special event? Check this options, click here