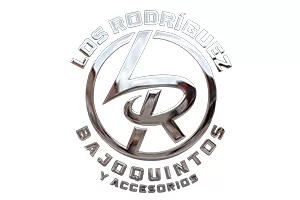 Musical Instruments Shop near me.
Te ofrecemos todos los servicios de mantenimiento de tus instrumentos musicales de cuerda desde. • Instalación de pastillas • Cambio de cuerdas • Maquinarias•Cuerdas
Llamanos al (956) 238-7067.   2321 Galveston Ave suite 40, McAllen, TX 78501
Visitanos en Facebook aqui
Instagram presiona aqui
In the Rio Grande Valley, firstly, where music is an integral part of the culture, finding a reputable musical instruments shop is essential. One such establishment that stands out is our Musical Instruments Shop.  Which caters to the diverse musical tastes and needs of the community.
Located in the heart of the Rio Grande Valley, our shop has become a cherished hub for musicians of all backgrounds. Whether you're a seasoned musician or just starting your musical journey.  Our store is a treasure trove of instruments and expertise.
One of our specialties is bajo quintos, a quintessential instrument in traditional Mexican and Texan music. Our collection of bajo quintos is second to none.  With a wide range of options to suit different playing styles and preferences. We understand the importance of this instrument in preserving cultural heritage and ensuring its accessibility to future generations.
Instrument maintenance is a critical aspect of our services. We take pride in offering top-notch maintenance and repair services to keep your musical instruments in pristine condition. Our team of skilled technicians is well-versed in the intricacies of various instruments.  Ensuring that they receive the care they deserve.
What sets us apart is our commitment to customer satisfaction. Basically, We take the time to understand your musical aspirations and guide you in selecting the perfect instrument. Whether you're a budding guitarist, a seasoned violinist, or a bajo quinto enthusiast.  We provide expert advice and a welcoming environment to help you make an informed choice. Musical Instruments Shop near me
Our shop is not just a place to buy instruments, but a vibrant community of musicians who share their passion for music. We frequently host workshops, jam sessions, and musical events, bringing together like-minded individuals to celebrate their love for music.
Moreover, our staff is not just knowledgeable but also passionate about music. We believe that music has the power to connect people, transcend cultural boundaries, and uplift the soul. This belief drives our dedication to ensuring that every customer finds the instrument that resonates with their musical journey.
In addition to bajo quintos, we offer a diverse range of musical instruments, including guitars, violins, percussion instruments, and more. Whether you're interested in classical, folk, rock, or any other genre, we have something to suit your musical taste. Lastly,
As a trusted resource in the Rio Grande Valley, In Conclusion, our Musical Instruments Shop has become a vital part of the music community. We are not just a store; we are a place where melodies are born, skills are honed, and dreams take flight. With a commitment to excellence, a passion for music, and a dedication to preserving cultural traditions. We are here to serve as your musical partner, helping you find the perfect instrument and keeping it in harmonious condition for years to come.
Servicios de florería? Visitanos