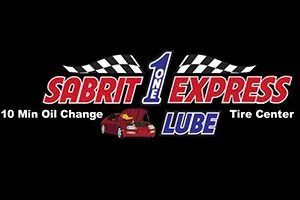 Oil Change Shop – Sabrit 1 Express Lube
Oil Change Shop in Alamo. Your one stop shop for Air & Cabin Filter Replacement – Auto Engine Diagnostic – Battery – Brakes -Oil change – Tires
15% Discount for Healthcare Workers – Over 65 – Veterans – Teachers – Law Enforcement
MOBIL SPECIAL OIL CHANGE Starting at $44.95 (up to 5 qtrs).
956-502-5259     715 N. Alamo Rd. Alamo, TX, 78516
Sabrit 1 Express Lube: Your One-Stop Auto Service Shop in Alamo, TX
When it comes to maintaining your vehicle's performance and longevity, firstly, regular auto services are essential. Located in Alamo, TX, Sabrit 1 Express Lube is your trusted one-stop shop for all your automotive needs. From oil change shop to tire services, battery maintenance, and more, we are committed to providing top-notch service and ensuring your vehicle stays in prime condition.
To begin with, oil changes are vital for optimal engine performance. Our skilled technicians at Sabrit 1 Express Lube are experts in providing swift and efficient oil changes using high-quality oils that meet manufacturer specifications. Additionally, regular oil changes not only enhance engine efficiency but also prolong the life of your vehicle's engine.
Next, your tires play a crucial role in road safety. For this reason, our tire services include tire rotation, balancing, and alignment, ensuring even tread wear and improved handling. Moreover, if your tires are worn or damaged, we offer a wide selection of top-tier tires from leading brands to suit your budget and driving preferences.
Equally important, a reliable battery is essential for smooth starts and powering essential electrical components in your vehicle. At Sabrit 1 Express Lube, we perform battery testing and inspection to ensure your battery's health. In addition, if needed, we can install a new, high-quality battery to keep you on the road with confidence.
Furthermore, your vehicle's brakes are integral to your safety, and regular brake maintenance is crucial. Our skilled technicians can inspect, repair, and replace brake components to ensure your vehicle stops smoothly and efficiently. Not only that, from brake pad replacements to brake fluid flushes, we've got you covered.
Additionally, proper maintenance of various fluids in your vehicle is vital for its overall performance and longevity. At Sabrit 1 Express Lube, we offer fluid services, including coolant flushes, transmission fluid changes, and power steering fluid maintenance, ensuring all systems are running smoothly.
In the same vein, filters play a significant role in keeping your vehicle's systems clean and free from contaminants. We provide filter replacements for air filters, fuel filters, and cabin air filters to maintain optimal air quality and improve engine efficiency. Oil Change Shop.
In conclusion, Sabrit 1 Express Lube is your go-to auto service center in Alamo, TX. Above all, whether it's routine maintenance or unexpected repairs, our skilled technicians are equipped to handle it all. In the final analysis, trust your vehicle to the experts at Sabrit 1 Express Lube, and experience the convenience and peace of mind that comes with reliable auto services.
Need a break for lunch? Here are some options, click here