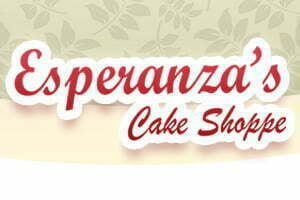 Pasteles para boda y XV. By Esperanza's Cakes
Nos especializamos en pasteles para Bodas personalizados – Despedidas – XV años – Baby Showers
Fiestas infantiles y todo evento social.
Vístanos hoy para hacer su orden. https://www.facebook.com/pages/Esperanzas-Cake-Shop/197204893655968
827 East Acacia Alamo, TX
Los pasteles para bodas y quinceañeras son piezas centrales de gran importancia en estos eventos especiales. Estos exquisitos postres no solo deleitan el paladar, sino que también agregan belleza y estilo a la celebración. Ya sea una boda elegante o una quinceañera festiva, los pasteles y sus decoraciones desempeñan un papel fundamental.
Los pasteles de bodas son verdaderas obras maestras culinarias. Estos pasteles de múltiples niveles y diseños impresionantes son creados por talentosos pasteleros que dominan el arte de la repostería. Los pasteles de boda suelen estar decorados con detalles sofisticados, como encaje de azúcar, flores comestibles, glaseado elaborado y adornos personalizados. Los colores y temas del pastel se pueden adaptar a la paleta de colores y la temática de la boda, creando una armonía visual con el resto de la decoración.
Por otro lado, los pasteles de quinceañeras son expresiones de alegría y juventud. Estos pasteles suelen ser más coloridos y vivaces, reflejando la personalidad y los gustos de la quinceañera. Los diseños pueden incluir elementos como coronas, zapatos de tacón, mariposas y números 15, que simbolizan la transición de la niñez a la edad adulta. Las decoraciones en los pasteles de quinceañeras también pueden incluir glaseado de colores vibrantes, detalles en fondant y toques de brillo y purpurina.
Además de los pasteles en sí, las decoraciones que los acompañan son igualmente importantes. Los adornos de mesa, como flores frescas, velas y toppers personalizados, agregan un toque final atractivo. Además, la presentación del pastel puede ser realzada con una mesa especialmente decorada, mantelería elegante y luces ambientales para crear un ambiente mágico.
En resumen, los pasteles para bodas y quinceañeras son elementos esenciales en estos eventos. Su exquisitez culinaria y sus decoraciones cuidadosamente diseñadas aportan belleza y estilo a la celebración. Ya sea un pastel de bodas elegante o un pastel de quinceañera vibrante, estos postres y sus decoraciones crean momentos inolvidables que deleitan los sentidos y enriquecen la experiencia de los invitados.
https://elitemagazinergv.com/anunciantes/accesorios/
Wedding and quinceañera cakes are central pieces of great importance in these special events. Moreover, these exquisite desserts not only delight the palate but also add beauty and style to the celebration. Whether it's an elegant wedding or a festive quinceañera, cakes and their decorations play a fundamental role.
Firstly, wedding cakes are true culinary masterpieces. These multi-tiered cakes with stunning designs are created by talented pastry chefs who master the art of baking. Additionally, wedding cakes are often adorned with sophisticated details such as sugar lace, edible flowers, elaborate icing, and personalized embellishments. Furthermore, the colors and themes of the cake can be tailored to match the color palette and theme of the wedding, creating visual harmony with the rest of the décor.
On the other hand, quinceañera cakes are expressions of joy and youth. Notably, these cakes are usually more colorful and vibrant, reflecting the personality and tastes of the quinceañera. Moreover, designs can include elements such as crowns, high-heeled shoes, butterflies, and the number 15, symbolizing the transition from childhood to adulthood. Additionally, quinceañera cake decorations can also include vibrant icing, fondant details, and touches of glitter and sparkles.
In addition to the cakes themselves, the accompanying decorations are equally important. Firstly, table ornaments, such as fresh flowers, candles, and personalized cake toppers, add an attractive final touch. Moreover, the presentation of the cake can be enhanced with a specially decorated table, elegant tablecloth, and ambient lighting to create a magical atmosphere.
In summary, wedding and quinceañera cakes are essential elements in these events. In conclusion, their culinary excellence and carefully designed decorations contribute beauty and style to the celebration. Notably, whether it's an elegant wedding cake or a vibrant quinceañera cake, these desserts and their decorations create unforgettable moments that delight the senses and enhance the guests' experience.