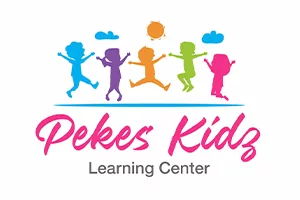 Pekes Kids Learning Academy: Nurturing Young Minds in McAllen, Rio Grande Valley
Pekes Kids Learning Academy. Child care services play a vital role in today's fast-paced world, where parents often juggle multiple responsibilities. Among the many day care centers in the Rio Grande Valley, Pekes Kids Learning Academy stands out . As a shining example of excellence and dedication to nurturing young minds. Located in the vibrant city of McAllen.  This exceptional daycare facility has earned a well-deserved reputation for providing a safe, nurturing, and enriching environment for children.
Call to reserve today!     0 to 12 years.     Aceptamos CSS.     Horario: Lunes a Viernes 7:00 AM 7:00 PM   2321 W. Galveston McAllen TX 78501.     (956) 888-0424
Pekes Kids Learning Academy is more than just a daycare; it's a place where children's curiosity and creativity are encouraged to flourish. The academy's motto, "Where Learning Begins,". It underscores its commitment to fostering early development and education. Their experienced and highly-trained staff members have a genuine passion for working with children. Ensuring each child receives personalized attention and care.
One of the primary advantages of Pekes Kids Learning Academy is its well-rounded curriculum. The academy recognizes that early childhood education is crucial for a child's overall development. As a result, they offer a range of age-appropriate programs that focus on cognitive, social, emotional, and physical growth. Through various play-based activities, hands-on learning experiences, and interactive games, children develop essential skills that form the foundation for future academic success.
Safety is of utmost importance at our Academy. The facility adheres to strict safety standards, providing a secure and protected environment where parents can feel confident leaving their children. Regular safety drills, a secure entry system, and staff training in first aid and emergency procedures ensure that children are in capable hands.
Furthermore, the daycare facility boasts state-of-the-art amenities designed to stimulate a child's imagination and curiosity. Colorful and engaging classrooms, outdoor play areas equipped with age-appropriate play equipment, and a diverse selection of educational resources all contribute to an environment that promotes learning through fun and exploration.
Beyond academic and physical development, Pekes Kids Learning Academy also values the importance of instilling strong moral values in children. The academy emphasizes respect, empathy, and kindness, nurturing a positive and inclusive atmosphere where children can thrive emotionally and socially.
Parental involvement is actively encouraged at Pekes Kids Learning Academy. The daycare center maintains open lines of communication with parents, offering regular updates on their child's progress and providing opportunities for parental engagement through workshops, events, and volunteering activities.
In conclusion, Pekes Kids Learning Academy stands as a beacon of exceptional child care services in McAllen, Rio Grande Valley. Through its dedication to fostering a love for learning, ensuring a safe environment, and promoting holistic development, the academy creates an ideal space for children to grow, learn, and flourish. For parents seeking a nurturing and enriching daycare experience for their children, Peres Kids Learning Academy undoubtedly offers a leading option in the region.