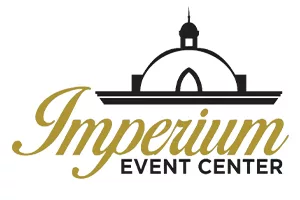 Pharr Events Center – Imperium Event Center Pharr TX. ¡Celebra tus momentos más especiales, bodas, quinceañeras, graduaciones, y cualquier evento social con estilo y clase!
No te preocupes por nada, ¡nos encargamos de todo! Deja que tu día especial brille en nuestro hermoso salón. ¡Contáctanos hoy para reservar tu fecha y comenzar a planificar un evento inolvidable!
Pregunta por nuestra Promoción 2024: $8025 ((Solo SabadosJunio-Julio 2024,paquete basico))
5952 S. Cage Blvd. Pharr, TX 78577.     956-530-2442.
Visita nuestra redes sociales, Facebook.  Instagram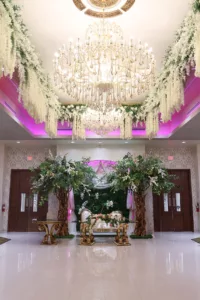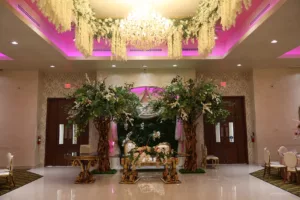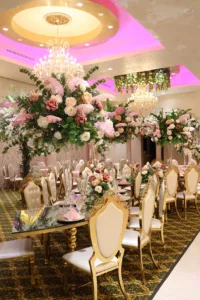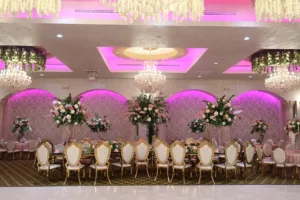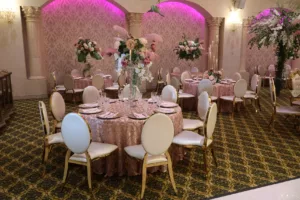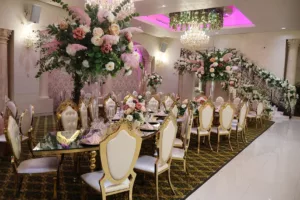 Nestled in Pharr, Texas, the Imperium Event Center stands as an exquisite venue for Valley weddings, quinceañeras, and various social events. This beautifully designed event center is a true gem in the heart of the Rio Grande Valley.
Firstly, Imperium Event Center is renowned for its stunning aesthetics, making it an ideal choice for weddings. The elegant décor, spacious halls, and charming ambiance create a romantic backdrop for exchanging vows.
Moreover, quinceañeras at this event center Pharr TX are nothing short of spectacular. The venue's attention to detail ensures that every young lady's coming-of-age celebration is a dream come true.
Furthermore, Imperium Event Center is not limited to these events; it's a versatile space. Whether you're planning a corporate gathering or a milestone birthday party, the venue adapts seamlessly to your needs.
In addition, the location of Imperium Event Center is strategic and convenient. It's easily accessible, ensuring that your guests can reach your event with ease.
Additionally, the venue's professional team goes above and beyond to ensure that your event runs smoothly. From planning to execution, they are dedicated to making your vision a reality.
Furthermore, Imperium Event Center Pharr TX offers a variety of services to complement your event. Catering, floral arrangements, and audio-visual support are available to meet your specific requirements.
What truly sets this event center apart is its commitment to customer satisfaction. They prioritize your needs, making sure that every detail is in place for a successful event.
Moreover, the venue's well-maintained facilities and ample parking make it a practical choice for your event.
In conclusion, Imperium Event Center in Pharr, Texas, is the epitome of a beautiful and versatile event venue. Whether you're planning a wedding, a quinceañera, or any social gathering, this venue provides the perfect setting.
With its stunning aesthetics, convenient location, and dedicated team, Imperium Event Center ensures that your special day is unforgettable. From the moment you step into this elegant space, you'll know you've found the perfect place to celebrate life's most significant moments. Book Imperium Event Center and create memories that will last a lifetime.
Now that you have your venue, how about photographer? Click here