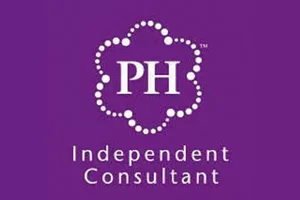 Princess House
Princess House. Estas buscando algo nuevo que hacer? Únete a nuestro equipo!
Gana dinero extra Viajes de incentivo Capacitación gratuita Fabulosas recompensas Oportunidad de ser líder en nuestra compañía No lo pienses más se tu propio jefe desde tu hogar.
Inicia hoy recibe tu equipo y comienza a ganar…
Organizadora Irene Villarreal  (956) 563-2026   www.Princesshouse.com/Msoto056
Organizadora Diana López  (956) 292-5364 www.Princeshouse.com/DLopez006
Princess House, a renowned brand, offers a wide range of high-quality products for your home. Additionally, with a commitment to excellence and elegance, Princess House has been serving customers for decades. Furthermore, providing them with exquisite and functional items that add a touch of sophistication to every aspect of their lives.
One of the standout categories of our products is their premium cookware. Moreover, from durable stainless steel pans to non-stick ceramic cookware, Princess House offers exceptional kitchen essentials that make cooking a joy. Additionally, their cookware is designed with precision and attention to detail. Likewise, ensuring even heat distribution and superior performance.
Moreover, Princess House caters to the needs of homemakers with their versatile and stylish home organization solutions. Consequently, their storage containers, food preservation systems, and pantry organizers are designed to maximize space and keep your kitchen and home neat and tidy.
In addition to cookware, we offer an extensive selection of beautiful and practical tableware. Not only elegant dinnerware sets but also exquisite glassware. These products are designed to make every meal a special occasion. Besides, the attention to detail is evident in the delicate patterns, exquisite designs, and superior craftsmanship of each piece.
Furthermore, Princess House extends its product offerings to encompass beautiful home décor items. For instance, crystal vases and decorative candle holders. These home accents add a touch of elegance and sophistication to any room.
Additionally, what sets us apart is their commitment to sustainability and eco-friendly practices. By investing in our products, you not only enhance your home but also contribute to a more sustainable future.
In conclusion, Princess House offers a range of premium products that combine functionality, beauty, and craftsmanship. Overall, their commitment to quality and sustainability makes Princess House a trusted brand. Ultimately, they fulfill the desires of customers seeking exquisite and reliable products.
Check out what our other advertisers have to offer you.  Click here