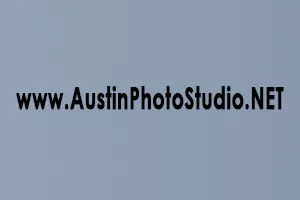 Professional Photo Studio – Austin Photo
Are you looking for outdoor photography or In Studio? We offer you both options so you can look amazing.
Wedding – Quinceaneras – Special Occasion – Events – Commercial.
Visit us in Facebook: https://www.facebook.com/AlexanderwAustin
501 N Conway Ave Mission, TX 78572
In Mission, TX, couples and families planning their weddings and Quinceañera celebrations can rely on the exceptional Professional Photo Studio. Provided by Austin Studio. As one of the leading professional photography studios in the Rio Grande Valley.  Austin Studio offers a team of highly skilled photographers who specialize in capturing the beauty and emotions of these special occasions.
With their expertise and passion for photography, the Professional Photo Studio  at Austin Studio are well-versed in the cultural traditions. And customs that make Valley weddings and Quinceañera events in Mission, TX, unique and meaningful. The importance of preserving every cherished moment, from the intimate exchanges of vows to the lively dances and heartfelt speeches. It's a must in Austin Studio.
For weddings in Mission, TX, Professional Photo Studio at Austin Studio is committed to telling the couple's love story.  Through their lens. They capture the romance, joy, and excitement of the day, ensuring that every precious detail is immortalized in stunning images that the couple will treasure for a lifetime.
When it comes to Quinceañera celebrations in Mission, TX, Austin Studio approaches each event with care and sensitivity. They understand the significance of this milestone in a young woman's life.  Aim to create photographs that reflect her beauty, grace, and happiness on her special day.
The Professionalism at Austin Studio utilize the latest photography equipment and editing techniques to produce high-quality images. That are both artistic and authentic. They work closely with their clients to understand their vision and preferences.  Ensuring that the final photographs are a true reflection of their personalities and style.
In addition to capturing the main events, Professional Photo Studio at Austin also have a keen eye for the candid and spontaneous moments that often make the most heartwarming and memorable photographs. Their ability to blend into the background and capture genuine emotions sets them apart as top photographers in Mission, TX.
With Professional Photo Studio, at Austin Studio's commitment to excellence, couples and families can trust that their wedding or Quinceañera photography needs are in capable hands. Their dedication to creating beautiful and meaningful images has earned them a stellar reputation among clients in Mission, TX, and the surrounding areas.
In conclusion, Austin Studio is a trusted and reliable Professional Photo Studio choice for  photography services in Mission, TX. With their expertise in documenting Valley weddings and Quinceañera celebrations, they offer couples and families the opportunity to relive the magic and emotions of their special day through stunning photographs that will be cherished for generations to come.
Looking for florist to decor your special event? Press
Here