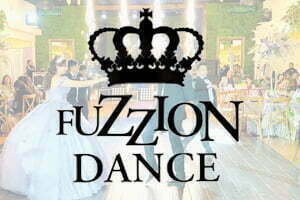 Quinceanera Dancers, If you are looking to have an unforgettable event with lots of fun and professional service, contact FuzzionDancers Rgv https://www.facebook.com/fuzziondancers.rgv Your one stop for fun!
Dancers » DJ » Show Carnaval » Robots Led
Co2 Gun » Dry Ice (Baile en las nubes)
Sparkles (Chispas) » Photobooth Life360 / Espejo
https://elitemagazinergv.com/anunciantes/fotografia-y-video/
What are the Quinceanera dancers called? Quinceañera Dancers: Elevating the Celebration with Fuzzion Dances and Professional Choreography in McAllen
The Quinceañera, a cherished and time-honored Latin American tradition, marks the transition of a young girl into womanhood when she turns fifteen. This milestone celebration is characterized by a lavish party, dazzling attire, and a grand entrance. Among the various elements that make a Quinceañera truly special, the dancers play a significant role in elevating the festivities.  Fuzzion Dancers are the best option for RGV Quinceañera Dancers. In McAllen, Texas, professional choreographers are sought to ensure the dance performances leave a lasting impression on both the celebrant and the guests.
Fuzzion Dancers,  known as the best RGV Quinceañera Dancers, are highly skilled and professionally trained performers who specialize in choreographing dances for Quinceañera celebrations in the Rio Grande Valley (RGV) area. Their expertise lies in creating mesmerizing dance routines that complement the theme and atmosphere of the event. From traditional folkloric dances to modern, contemporary performances, these talented dancers can cater to various tastes and preferences.
In McAllen, a city known for its vibrant culture and strong Hispanic heritage, Quinceañeras are significant events for families and communities. As a result, the demand for skilled dancers and professional choreographers has soared over the years. Families seek out these experts to add that extra touch of elegance and excitement to the celebration.
The dancers for Quinceañeras in McAllen undergo rigorous training and practice to perfect their craft. They invest time in understanding the unique vision of each Quinceañera and her family to create personalized and memorable dance routines. These performances often involve elaborate costumes, synchronized movements, and intricate formations, leaving the audience in awe.
Professional Quinceanera Dancers, choreographers in McAllen take pride in their ability to blend traditional elements with contemporary styles, ensuring that the dance routines remain culturally authentic yet fresh and innovative. They work closely with the Quinceañera and her court of honor, guiding them through every step of the performance, instilling confidence and grace.
Beyond just providing entertainment, these dancers hold a deeper significance in the Quinceañera celebration. They symbolize the support and encouragement from family and friends as the young girl embarks on her journey into adulthood. Their choreographed performances reflect the love and care showered upon her during this important rite of passage.
In conclusion, Fuzzion Dancers, RGV Quinceañera Dancers, and professional Quinceanera Dancers choreographers in McAllen play an integral role in making the Quinceañera celebration an unforgettable experience. Through their skillful performances and dedication, they add an extra layer of magic to this cherished tradition, leaving a lasting impression on both the Quinceañera and her guests, and ensuring that the celebration is a beautiful memory cherished for years to come.