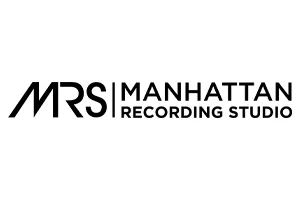 Recording Studio Mcallen
Recording Studio Mcallen by Manhattan Recording Studio.
Coming soon!! to Rio Grande Valley for all your recording, mixing, mastering, jingles, production and sound design, song writing and composition.
Call (956)227-5759
Visit us in Facebook: https://www.facebook.com/profile.php?id=100036881486997
Recording, mixing, mastering, jingles, production, sound design, songwriting, and composition are essential components in the world of music creation. Whether you're a seasoned professional or a budding artist, these aspects play a crucial role in delivering a captivating auditory experience to your audience. Now, prepare yourself for an exciting announcement: Rio Grande Valley is about to witness the opening of Manhattan Recording Studio, where all your musical aspirations can come to life!
Firstly, recording is the initial step in the music-making process. Artists can harness the state-of-the-art equipment and acoustically optimized rooms at Manhattan Recording Studio McAllen to capture their performances with pristine clarity. Additionally, the studio offers a range of microphones, preamps, and instruments to cater to diverse musical genres.
Once the recording phase is complete, the mixing stage takes center stage. Here, skilled audio engineers at Manhattan Recording Studio Mcallen meticulously blend individual tracks, applying effects, EQ adjustments, and panning techniques. Consequently, the resulting mix creates a balanced and immersive sonic landscape that enhances the listener's experience.
After a successful mix, mastering becomes the next pivotal step. At Manhattan Recording Studio, mastering engineers utilize cutting-edge tools and techniques to polish the final mix, ensuring optimal loudness, clarity, and tonal balance. These professionals employ their expertise to give your music that professional sheen, making it radio-ready and ready for distribution on various platforms.
When it comes to jingles, Manhattan Recording Studio Mcallen has you covered. Whether it's a catchy tune for a commercial or a memorable theme for a TV show, the studio's talented composers and producers work closely with clients to create captivating jingles that leave a lasting impression.
Furthermore, the studio offers comprehensive production and sound design services. With a vast array of virtual instruments and sound libraries, the team can craft unique and immersive soundscapes tailored to your artistic vision. From film scores to video game soundtracks, Manhattan Recording Studio brings your sonic ideas to life.
In addition to the technical aspects, the studio provides songwriting and composition assistance. Collaborate with experienced songwriters who can help you refine your ideas, structure your songs, and craft compelling lyrics. Their expertise in composition ensures that your music is harmonically rich and emotionally resonant.
In conclusion, Manhattan Recording Studio Mcallen is poised to revolutionize the music industry in the Rio Grande Valley. With top-notch facilities, experienced professionals, and a commitment to excellence.  The studio offers a comprehensive suite of services, including recording, mixing, mastering, jingles, production, sound design, songwriting, and composition. Whether you're a solo artist or a band, the studio provides the perfect environment to bring your musical vision to fruition. So get ready to embark on an unforgettable sonic journey. Experience the transformative power of Manhattan Recording Studio firsthand.