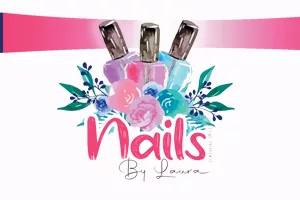 RGV Nails by Laura
Manicure y Pedicure – Uñas acrilicas – Shellac
Welcome to RGV Nails by Laura, our nail salon, where we specialize in nail care. Step into our peaceful salon and enjoy a world of luxury and relaxation. Our talented nail technicians are dedicated to providing top-notch services that will leave you feeling pampered and beautiful.
Indulge in our rejuvenating manicures and pedicures, where we go beyond the basics to give you an exceptional treatment. We take care of your nails, cuticles, and give you soothing massages to ensure your nails are not only pretty but also healthy.
Looking to express your personal style? Our skilled nail artists can create stunning designs that match your preferences. Whether you like simple elegance or bold patterns, we will turn your nails into works of art.
At our salon, cleanliness is our priority. We follow strict sterilization procedures, using high-quality tools and products to ensure your safety. Our salon is a calm and comfortable space where you can relax and unwind.
In addition to nails, we also offer waxing and eyelash extensions, providing a full range of beauty treatments in one convenient location.
Treat yourself or plan a fun outing with friends, as we have group packages and services for special occasions. Our friendly staff will ensure your visit is memorable.
Make an appointment today and experience a luxurious nail care experience like no other. Discover the beauty and confidence that come with well-groomed nails at our salon, where every detail matters.
Uñas en Gel – Correción de color – Todo tipo de diseño
1401 E Veterans Blvd Ste. 2 Palmview, TX 78574
Visitanos en Facebook: https://www.facebook.com/profile.php?id=100085148096023