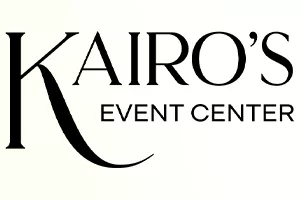 Small party venue near me – Kairos Event Center
Reuniones Intimas, Recuerdos Inolvidables. Descubre Nuestro Salón de Eventos. Capacidad hasta 90 personas
Experimenta la Calidez de tu Eventocon un equipo de profesionales.   (956) 339-7103         5201 N Raul Longoria Rd Ste C,San Juan, TX, 78589
Visitanos en nuestras redes sociales, presiona aquí
Discover Kairos Event Center: Your Ideal Small Party Venue Near You
Are you in search of the perfect small party venue near me that can accommodate up to 90 invitees for your upcoming event? Look no further than Kairos Event Center, a hidden gem nestled right in your vicinity. Firstly, Whether you're planning a dream wedding, a cherished quinceañera, a joyous graduation party.  Or a memorable anniversary celebration, Kairos Event Center is the venue you've been searching for.
Introducing Kairos Event Center
Kairos Event Center is a versatile and elegant event space designed to bring your special occasions to life. The name "Kairos" itself signifies a moment of opportune timing, and that's precisely what this venue offers: the perfect backdrop for creating unforgettable memories. Located conveniently Small party venue near me, Kairos Event Center provides a welcoming and sophisticated atmosphere that will elevate your event to the next level.
Ideal for Weddings
Your wedding day is one of the most important moments of your life, and Kairos Event Center understands this significance. With a capacity of 90 invitees, our venue offers the ideal setting for an intimate and romantic wedding celebration. Whether you envision a classic ceremony, a modern reception, or a unique theme, our team at Kairos Event Center is dedicated to ensuring your special day unfolds just as you've imagined.
Quinceañeras, Graduations, and Anniversaries
In addition to weddings, Kairos Event Center is the perfect choice for quinceañeras, graduations, and anniversaries. These milestones deserve a venue that exudes charm and versatility, and that's exactly what you'll find here. Our team is experienced in tailoring the space to match your unique vision, ensuring that your celebration is a true reflection of your personality and style. Small party venue near me.
Experience the Kairos Difference
At Kairos Event Center, we pride ourselves on offering more than just a venue; Therefore, we provide an experience. Our dedicated team works closely with you to understand your preferences and needs, offering guidance and support every step of the way. From planning and decorating to catering and entertainment, we are committed to making your event seamless and stress-free.
Digital Magazine: Stay Inspired
To help you plan your event, we offer inspiration, tips, and ideas. Whether you're seeking décor ideas, menu suggestions, or stories from past events at Kairos Event Center, visit Elite Magazine digital pages, here
Book Your Event Today
In Conclusion, Don't miss the opportunity to host your special event at Kairos Event Center.  The premier small party venue near you. With our capacity of 90 invitees and a commitment to excellence, we're here to transform your dreams into reality. Contact us today to discuss your event, explore our Elite Magazine, digital magazine, and reserve your date. Experience the Kairos difference and create timeless memories with us.