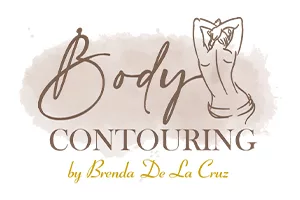 Spa in Mcallen- Body Contouring by Brenda De La Cruz.
Spa in McAllen TX. Servicios profesionales de: Depilación IPLDepilación DiodoDepilación con ceraBlanqueamiento de áreasEMSCULPTRadiofrecuenciaCavitaciónVaccumterapiaLipolaserCoolshapingMaderoterapiaPost operatiorios. Dejate concentir y luce radiante en tu boda.
711 W. Nolana Suite 104 C McAllen TX.   (956) 331-6597
Visitanos en instagram, presiona aqui
Firstly, Experience the pinnacle of relaxation and rejuvenation at our esteemed professional Spa in McAllen TX. Here, the fusion of state-of-the-art treatments and opulent serenity creates an unparalleled oasis. With offerings such as Vacuumterapia, Coolshaping, and EMSCULPT, our spa is a haven for holistic well-being.
Immerse yourself in the transformative benefits of Vacuumterapia, a non-invasive therapy targeting cellulite and encouraging lymphatic drainage. Employing advanced techniques, our adept therapists deliver results that unveil smoother, firmer skin, fostering a renewed sense of confidence.
Basically, Delve into the transformative realm of Coolshaping. A cutting-edge fat reduction treatment hinging on controlled cooling. Through personalized sessions, our Coolshaping experts sculpt your body to perfection, unveiling a refined physique that boosts your self-assurance. Spa in Mcallen
For those yearning for both aesthetics and strength, EMSCULPT presents an innovative solution. This non-surgical procedure not only enhances muscle tone but also crafts definition, manifesting a sculpted look. Tailored to your individual objectives, EMSCULPT sessions underpin your dedication to a well-defined form.
In the realm of Valley weddings, our spa holds a pivotal role. We ensure brides, grooms, and wedding parties radiate confidence and grace on their significant day. Our pre-wedding treatments, encompassing skin rejuvenation and body sculpting, bestow upon you the radiance and poise befitting your celebration of love. Spa in Mcallen TX.
In collaboration with the prestigious Elite magazine, our spa has garnered recognition in their digital publication. This association cements our status as a prime wellness and beauty destination. Within the digital pages of Elite magazine, our spa's commitment to excellence takes the spotlight. Thus showcasing our avant-garde treatments and unparalleled service.
In conclusion, Whether you seek solace before a Valley wedding or a sanctuary to unwind, our professional Spa in McAllen TX is primed to provide transformative experiences. Vacuumterapia, Coolshaping, EMSCULPT – each treatment is meticulously tailored to your unique requirements. Nestled in a serene and inviting ambiance, our spa, as underscored by Elite magazine's digital acclaim, stands as an emblem of innovation and opulence in the realm of wellness and beauty.
Looking for more beauty resources? Press here