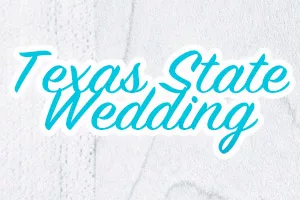 Wedding officiant near me. Texas State Wedding.
Se ofician ceremonias para bodas por lo civil o por la iglesia en el Valle del Rio Grande. Tambien se ofician ceremonias para Quinceañeras.
Oficiamos bodas en el puente internacional..
(956) 684-9537.   gettingmarriedrgv@yahoo.com
Visitanos en Facebook, click here
A wedding officiant plays a pivotal role in uniting couples in matrimony, ensuring that their special day is legally recognized and deeply meaningful. In the scenic Rio Grande Valley of Texas, a wedding officiant from Texas State Wedding.  Takes on this crucial responsibility with grace and professionalism.
First and foremost, a wedding officiant is responsible for conducting the marriage ceremony. They lead the proceedings, guiding the couple through the vows and ring exchange.
Additionally, the officiant ensures that the marriage complies with all legal requirements. They are responsible for obtaining the necessary licenses, verifying the identification of the couple. Filing the marriage certificate with the appropriate authorities.
Before the big day, the wedding officiant often meets with the couple to discuss the ceremony details.  Including the choice of vows, readings, and any special rituals or customs that the couple wishes to include.
During the ceremony, the officiant sets the tone, delivering a personalized and heartfelt message that reflects the couple's love story and values. They create an atmosphere of love and unity that resonates with the couple and their guests.
Moreover, a wedding officiant ensures that the ceremony flows smoothly. They cue the couple and the bridal party, making sure everyone knows when to walk down the aisle and where to stand.
In addition, they handle unexpected situations with poise, whether it's a nervous bride, a ring mishap, or unexpected weather conditions. Their experience allows them to adapt and ensure that the ceremony proceeds seamlessly.
A wedding officiant's role extends beyond the ceremony itself. They are often responsible for signing and filing the marriage license, making the union legally binding.
After the wedding, the officiant may also assist the couple in changing their marital status with government agencies and updating important documents.  Like their driver's licenses and Social Security records.
Furthermore, a skilled wedding officiant can provide guidance and support throughout the planning process, offering advice on ceremony structure, traditions, and etiquette.
Lastly, a wedding officiant from Texas State Wedding brings professionalism, warmth, and a sense of solemnity to the occasion. They understand the significance of the day and work tirelessly to create a memorable and meaningful ceremony that reflects the couple's love and commitment.
In the picturesque Rio Grande Valley, a wedding officiant from Texas State Wedding is not just a legal witness to the union but a key architect of a couple's cherished memories. Their expertise and dedication ensure that the wedding ceremony is a beautiful and seamless celebration of love.
Looking for church decoration? Click here