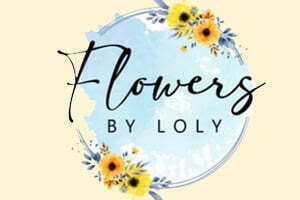 Flower shop Mission TX-  Every day -Flowers By Loly's
Goody Baskets Fruit Baskets
Balloons Funeral Sprays
1714W. Griffin Pkwy(495) Mission, TX.
956-585.1970
Visit us in Facebook: https://www.facebook.com/flowersbyloly
Flowers have an extraordinary ability to convey emotions and set the tone for various life events. At Flowers by Loly, nestled in the picturesque Valley of Rio Grande community. We specialize in crafting exquisite floral arrangements for a myriad of occasions, including funerals, weddings, quinceañeras, and church decorations. Our commitment to creating stunning and meaningful floral displays has made us a cherished part of these significant moments in people's lives.
For somber occasions like funerals, we understand the importance of providing solace through our floral tributes. Sympathy bouquets and funeral wreaths elegantly express condolences and provide comfort to grieving families. With meticulous care, we select flowers in subdued hues such as lilies, roses, and chrysanthemums, creating arrangements that convey love and support during these difficult times.
In contrast, weddings are a celebration of love, and our floral designs at Flowers by Loly reflect this joyous atmosphere. We incorporate vibrant blooms, such as peonies, orchids, and sunflowers, to infuse weddings with beauty and romance. From bridal bouquets to table centerpieces, our arrangements harmoniously blend with the chosen color palette and theme, ensuring that every bride's vision becomes a reality.
Quinceañeras, a cherished cultural tradition, symbolize a girl's transition into womanhood.
Additionally, Our floral creations add an enchanting touch to these celebrations. With a keen eye for detail, we fashion bouquets and décor that capture the essence of this milestone event. Roses in hues of blush and gold, intertwined with delicate baby's breath, create an ethereal ambiance that complements the grandeur of quinceañera festivities. Flower shop Mission TX
Moreover, we take pride in enhancing the sanctity of church settings with our exquisite decorations. Our team skillfully transforms places of worship into serene and inviting spaces. Whether for a serene Sunday service or a festive holiday celebration, Flowers by Loly incorporates seasonal flowers and greenery to evoke a sense of spirituality and reverence.
Transitioning between these diverse occasions, Flowers by Loly brings expertise, creativity, and a personal touch to every project. Our floral arrangements serve as a bridge connecting the emotions, traditions, and atmospheres unique to funerals, weddings, quinceañeras, and church events. With each bloom, we weave a story that resonates with our clients and their guests.
In conclusion, In the heart of Rio Grande Valley, Flowers by Loly stands as a beacon of artistry, empathy, and professionalism.  Ensuring that every floral arrangement we create is a testament to the significance of life's milestones. Our commitment to excellence and the power of flowers to convey emotions makes us an integral part of these cherished moments. Whether in times of grief, love, coming-of-age, or spirituality.  Flowers by Loly is your trusted partner in crafting memorable and meaningful floral expressions.
Click here, for the best venues to host your wedding, Quinceanera or special events in the Rio Grande Valley.