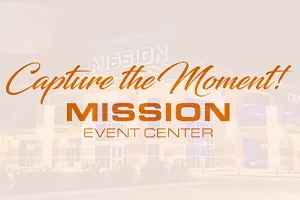 Mission Event Center. Our team of professionals is readily available to assist you with planning a successful and memorable event. Let us Capture your Moment!
200 N SHARY RD MISSION, TEXAS.   956-584-4321
Visit us in Facebook
Nestled in the heart of Mission, Texas, the Mission Event Center is a versatile and spacious venue that caters to a wide range of events. Whether you're planning a convention, graduation ceremony, wedding, quinceañera, or trade show, this center is your ideal choice.
Firstly, the Mission Event Center boasts a prime location that's easily accessible for attendees. Situated near major highways and with ample parking, it ensures convenience for all your guests.
Moreover, the center's impressive infrastructure and modern amenities make it a standout choice. Its expansive layout can accommodate large gatherings, providing ample space for exhibits and seating arrangements.
Furthermore, for those planning a graduation ceremony, the Mission Event Center offers a dignified setting. Its grandeur adds a touch of prestige to the event, creating lasting memories for graduates and their families.
In addition, as a wedding venue, it provides a canvas for your dreams to come to life. The spacious halls and beautiful décor options allow you to customize your special day to perfection.
Additionally, quinceañeras at this venue take on a magical quality. The Mission Event Center's staff understands the importance of this celebration and works tirelessly to create an enchanting atmosphere.
Furthermore, for trade shows, the center's flexible spaces and top-notch facilities are a boon. It's equipped to handle exhibits, booths, and presentations seamlessly.
What sets this center apart is its dedicated team of professionals. From event planning to execution, their expertise ensures your event runs smoothly.
Additionally, the Mission Event Center collaborates with local vendors to offer a variety of services. Catering, floral arrangements, and audio-visual support are just a few of the options available.
Moreover, the center is designed with accessibility in mind. It offers features for guests with disabilities, ensuring inclusivity at every event.
In conclusion, the Mission Event Center is a premier choice for hosting a wide range of events. Its excellent location, spacious facilities, and professional staff make it an outstanding venue for conventions, graduations, weddings, quinceañeras, and trade shows.
So, whether you're planning a grand celebration or a corporate event, the Mission Event Center has the space and expertise to turn your vision into a reality. Book this venue and experience the perfect blend of convenience, elegance, and versatility for your next event. Your guests will be impressed, and your event will be a resounding success.
Looking for event venues in Edinburg Texas? Click here