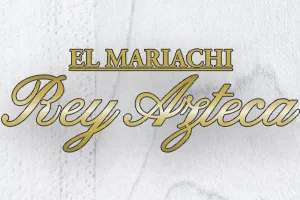 Mariachi McAllen TX – Mariachi Rey Azteca y Grupo D'Azero
Tu Paquete musical completo. Incluye: grupo, mariachi y DJ. La mejor música de acordeón y Bajosexto con un toque muy original de violín.
Presente en los mejores eventos. ¡Llame ahora! 956-821-8198
Visitanos en Facebook, Aqui
Elevating Celebrations with Mariachi Music: Mariachi Rey Azteca in McAllen, TX
Firstly, Mariachi music is an art form that pulsates with the heartbeats of Mexican culture. Moreover, its vibrant melodies and passionate rhythms have the power to transform any occasion into a fiesta. In the Rio Grande Valley (RGV), where tradition and celebration intertwine, Mariachi Rey Azteca stands as a beacon of Mexican musical heritage, bringing soul-stirring Mariachi performances to weddings, quinceañeras, and various events throughout the region.
The Tradition of Mariachi Music
Mariachi music traces its roots deep into the heart of Mexico's rich cultural heritage. Furthermore, its origins are believed to date back to the 18th century, evolving over generations into the lively, diverse genre we know today. Characterized by its use of trumpets, violins, guitars, and the iconic vihuela, Mariachi music is a celebration of Mexico's colorful history and spirit.
Mariachi Mcallen TX Rey Azteca: A Musical Journey
In the bustling city of McAllen, Texas, Mariachi Rey Azteca has emerged as a prominent guardian of Mariachi traditions. With their skilled musicians, clad in elegant charro suits, they captivate audiences with the beauty and authenticity of Mariachi Mcallen TX music.
Enhancing RGV Weddings with Mariachi Rey Azteca
A wedding in the Rio Grande Valley is a vibrant and jubilant affair. Moreover, Mariachi Rey Azteca adds an extra layer of cultural richness to these celebrations. The soulful melodies of their Mariachi music serenade newlyweds during their first dance, creating a moment of timeless romance. Guests are transported to Mexico's heartland as the Mariachi fills the air with passionate tunes, making the wedding truly unforgettable.
Quinceañeras: A Coming-of-Age Extravaganza
Quinceañeras are a cherished tradition in Mexican culture, and as such, they celebrate a young girl's transition into womanhood. Mariachi Rey Azteca accompanies these milestones with melodious notes.  Infusing the event with authenticity and grandeur. The Mariachi's presence makes the quinceañera feel like a princess as she dances with her father and revels in the joy of this important day.
Mexican Couture: A Touch of Elegance
In RGV weddings and quinceañeras, Mariachi Rey Azteca not only provides musical excellence but also complements the event's aesthetics. Notably, dressed in impeccably tailored charro suits, their attire adds a touch of sophistication to the celebration. Each member becomes a visual representation of Mexican couture, further enhancing the event's cultural ambiance.
A Timeless Musical Journey
Mariachi Rey Azteca's music transcends generations. It seamlessly bridges the gap between the past and the present, connecting families through melodies that have been cherished for centuries. It's not just music; basically, it's a testament to the enduring spirit of Mexican culture in the Rio Grande Valley.
In Conclusion, In the tapestry of RGV weddings and quinceañeras, Mariachi Rey Azteca weaves a thread of tradition and passion that elevates every celebration. With their authentic performances and commitment to preserving the essence of Mariachi McAllen TX music, they ensure that each event resonates with the soulful sounds of Mexico, creating cherished memories that will last a lifetime.
Find the best venues in Rio Grande Valley, press here in Edinburg TX?